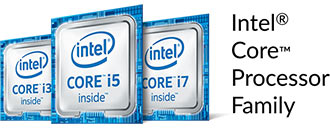 LENOVO THINKPAD X1 TABLET

This unique tablet offers a lot more than business on-the-go. It features a modular design that lets you turn your device into a laptop and a projector. Plus the detachable keyboard lets you personalize your X1 Tablet with color choices, and it includes the legendary TrackPoint and trackpad—so no mouse required.
LENOVO MIIX 720

The Lenovo™ Miix 720 is a powerful laptop one minute, a touchscreen tablet the next. This 2-in-1 detachable is stylish and lightweight, combining chic design with a stunning display that will help you breeze through any task. Unlock the system in a personal, secure way—without entering a password. Capture your imagination by writing & drawing directly on the screen...
LENOVO MIIX 510

Work or play—you decide. The 12.2" Lenovo Miix 510 is the 2-in-1 PC that adapts to every moment. With its sleek design, unique watchband hinges, and outstanding performance—you can rely on the Miix 510 to power you through any situation.
LENOVO MIIX 520

Powerful and versatile, the Miix 520 is as flexible as you are. Feeling creative? Grab your Lenovo Active Pen 2 and write or draw on screen. Need to chill? Detach the keyboard for a multimedia-rich tablet with stunning 12" display and surround sound.
HOW DOES IT WORK?
TRADE-IN PROGRAMME
Trade-in your old device and get a discount off your new Lenovo eligible product.
Buy an eligible Lenovo product.
Send us your old device for free.
Get your discount paid into your bank account.