HOW DOES IT WORK?
CASHBACK PROMOTION
Buy at least 2 eligible Lenovo PCs together with one selected Lenovo accessory or Lenovo ThinkVision monitors and get 30% cashback on the net price paid of the accessory and/or monitor (max cashback £270 per customer)
Buy eligible Lenovo products.
Fill the online registration form.
And get your discount paid into your bank account.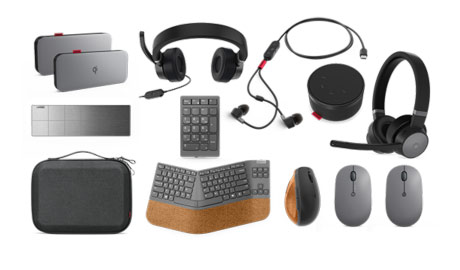 THINK SMARTER. THINK LENOVO.
THINK CASHBACK.
Don't rely on outdated devices to protect and advance your business; boost productivity, increase security and maximize efficiency by upgrading to modern Lenovo devices with Windows 10 Pro and Office 2019.

You have all the advantages of the Lenovo Think PCs, with its premium performance and legendary reliability, plus the convenience of a selected Lenovo ThinkVision monitor or other great Lenovo Think accessories, like Lenovo headsets, Lenovo keyboards and more to improve productivity - and you save money!

Extend the power of your Think PCs with our great cashback deal.

You have to buy at least two ThinkPad / ThinkBook / ThinkCentre / ThinkSmart View (any mix of models) or two eligible Winbooks together with at least one accessory or one of the selected ThinkVision monitor.

The cashback calculation which applies is 30% of the net price paid for the accessories and the monitors. Max cashback is limited to £ 270 per customer over the whole promotional period.
ELIGIBLE LENOVO PRODUCTS