HOW DOES IT WORK?
BUY & TRY PROGRAMME
Buy & Try the best Lenovo Quality without risk. In case the product shouldn't meet your expectations, send it back and get a full refund.
Buy an eligible Lenovo product and register it.
Not convinced? Then send it back and get a full refund.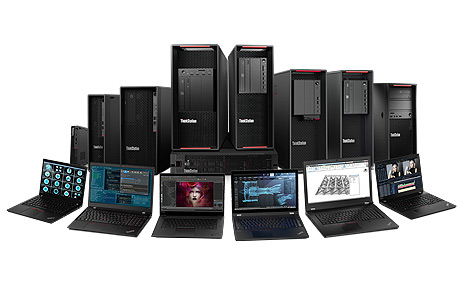 LENOVO THINKSTATION P SERIES - WORKSTATION PERFORMANCE AT THE DESKTOP PRICE
Designed for the most demanding projects, Lenovo ThinkStation P-Series workstations deliver uncompromising performance and reliability.

Client-side AI requires server-class performance and reliability. You can trust our P Series ThinkStation and ThinkPad workstations to be reliable and highly scalable into your data center as your high performance computing (HPC) needs grow. What's more, P Series shares a common framework with servers, including 8th Gen processors family, which allows easy scaling on-premises to maintain data security and management.