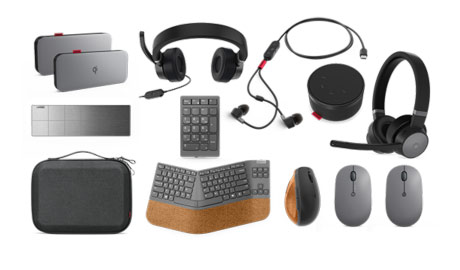 THINK THINKPAD/THINKBOOK.
THINK CASHBACK.
Be ready for big savings and big benefits with our special ThinkPad/ThinkBook promotion.

You have all the advantages of the ThinkPad/ThinkBook, with its premium performance and legendary reliability, plus the convenience of a selected ThinkVision monitor or other great ThinkPad/ThinkBook accessories to improve productivity – and you save money!

Extend the power of your ThinkPad/ThinkBook with our great cashback deal.

You have to buy at least two ThinkPad/ThinkBooks (any mix of models) together with at least one accessory or one of the selected ThinkVision monitor. The cashback amount depends of the invoice unit net price of the accessory or the monitor:

Unit net price £ 45 to £ 89.99 = £ 9 cashback
Unit net price £ 90 to £ 134.99 = £ 18 cashback
Unit net price £ 135 to £ 179.99 = £ 27 cashback
Unit net price from £ 180 = £ 45 cashback
Max cashback of £ 270 per customer
NEW: the Lenovo ThinkBook is now part of this promotion.
ELIGIBLE LENOVO PRODUCTS
HOW DOES IT WORK?
CASHBACK PROMOTION
Buy at least two of any eligible Lenovo ThinkPad/ThinkBook together with at least one eligible Lenovo accessory or one eligible Lenovo ThinkVision monitor for a minimum net purchase price of £ 45.
Buy eligible Lenovo products.
Fill the online registration form.
And get your discount paid into your bank account.